ALMA MOBIL
ALMA MOBIL R
Analogic Mobile 90° Arm Rotation Unit
4/16/32 kW
With the advantage of the +/- 90° arm rotation. Designed for patient's bedside, operating rooms, emergency department examination.
Built in a light and handy modular platform.
Available powers kW 4/16/32.
User friendly colors touch screen interface.
ALMA MOBIL is available also with DR technology for digital images. Thanks to
dedicated software the quality and workflow of the images are excellent.
Available with Flat Panel WI-FI, integrated PC and 24" monitor.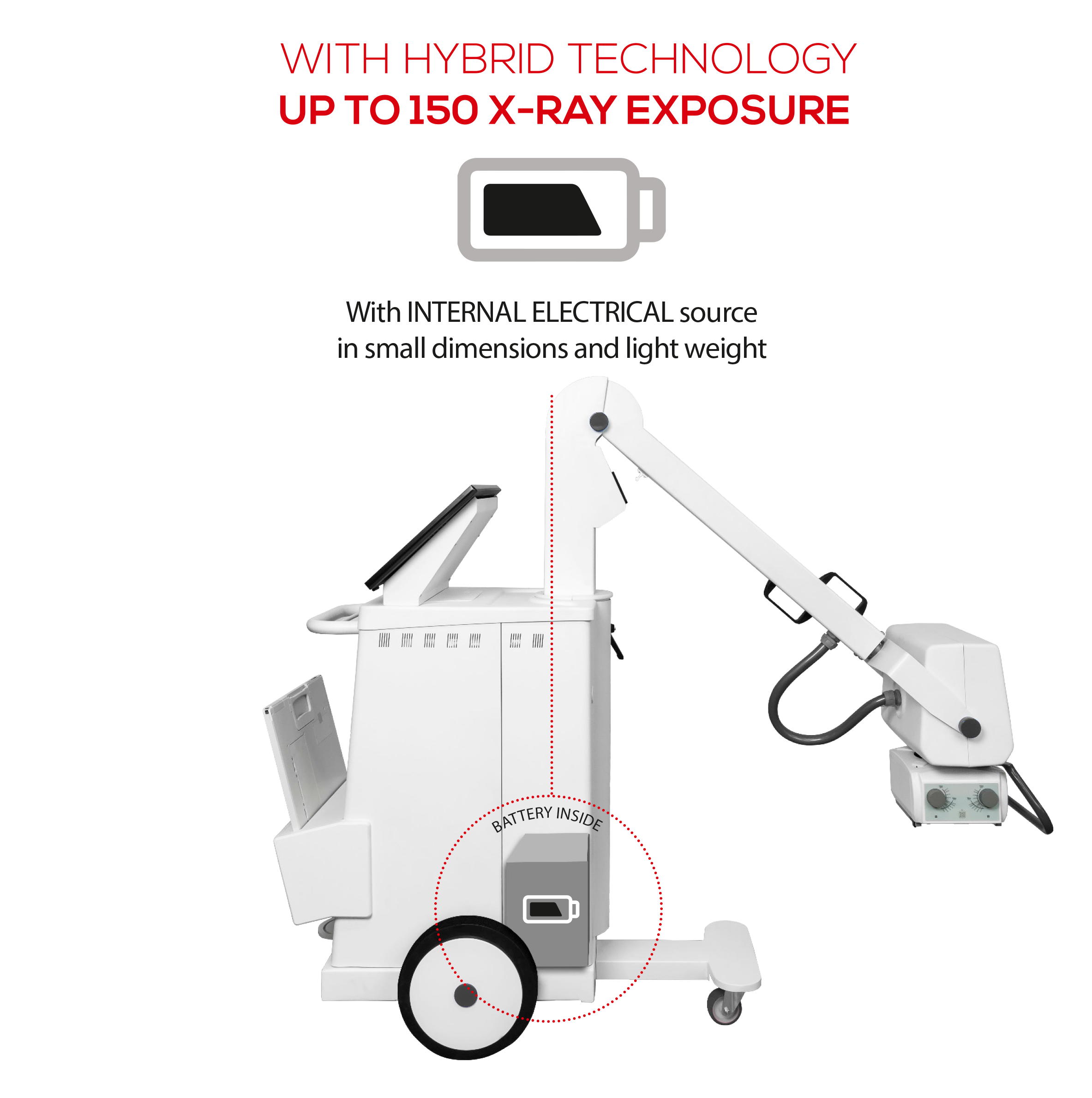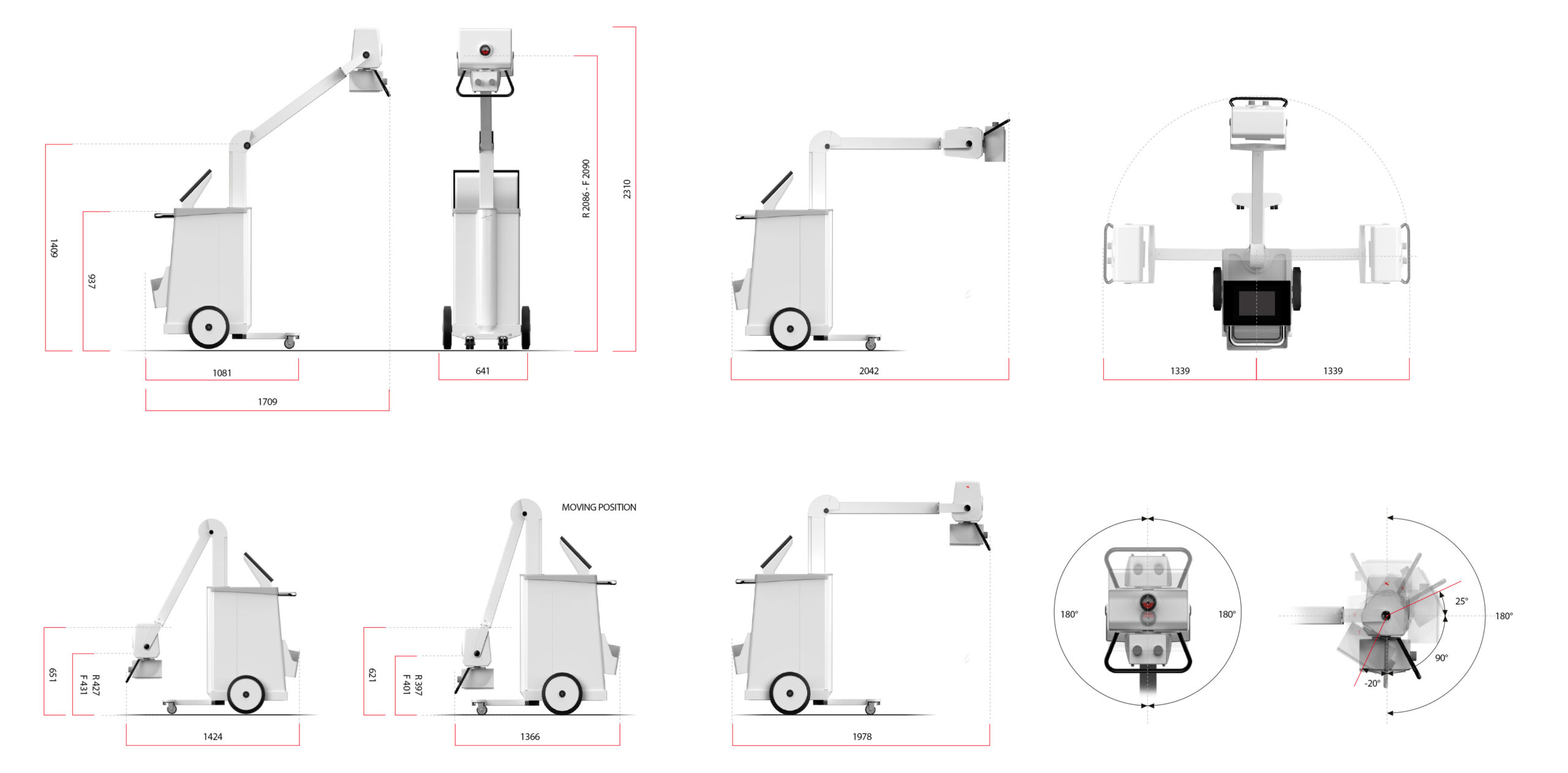 Dimensions